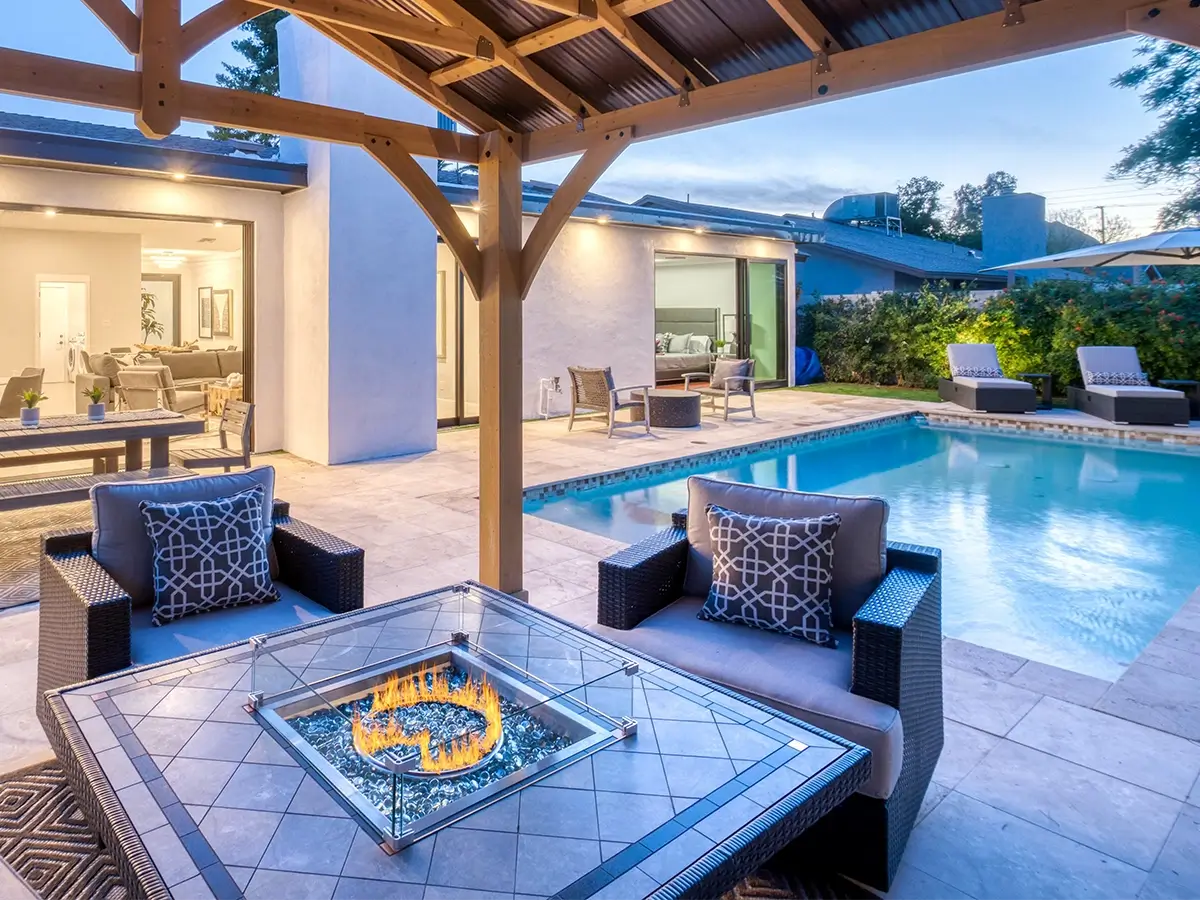 Atherton's Concrete Pros
Residential & Commercial Concrete Services in Atherton, Oh.
Get A FREE Estimate
Concrete Contractors in Atherton, Ohio
Newark Concrete Pro has long been recognized in Atherton, Oh. as an experienced concrete company offering quality work at competitive rates. To ensure an enjoyable experience with us, our staff includes reliable project managers and professional crews.
Attention to detail is important to us so that your project meets or exceeds all of your dreams. We pride ourselves on "beautiful concrete"!
When you give our professionals the chance to beautify your property you won't believe your eyes when we are done! We proudly serve Licking County as well as cities like Newark, New Albany, Johnstown, Granville, Buckeye Lake, and more.
Your professional Concrete Company
We strongly believe that our customers should be our number one priority, and we work very hard to ensure that they are always 100% satisfied with our services. We offer a wide variety of services that are designed to meet the specific needs and budget of each customer.
Not just stamped concrete! We do it all. We know there are many things to consider when taking on a project. Here is a short list of the services we provide so we can help guide you in your decision-making process:
Driveways
Sidewalks
Stamped Concrete
Outdoor Kitchens
Hardscaping
Firepits
Decorative
Floors
Slab on grade
Acid staining
Patios
Cement Steps
Curbs and Edging
Commercial and Industrial
ETC!!!
Concrete Repair, Sealing, and Maintenance
Whether you are looking for a complete overhaul of your property or just a little maintenance, our team of experts can help. We will provide you with a FREE consultation to discuss your specific needs and budget.
Our goal is to ensure we communicate well with you, add value and educate you at every turn of your project and exceed all your expectations.
If you have questions or are seeking to obtain a FREE estimate, contact us today! The team at Newark Concrete Pro would be excited to partner with you!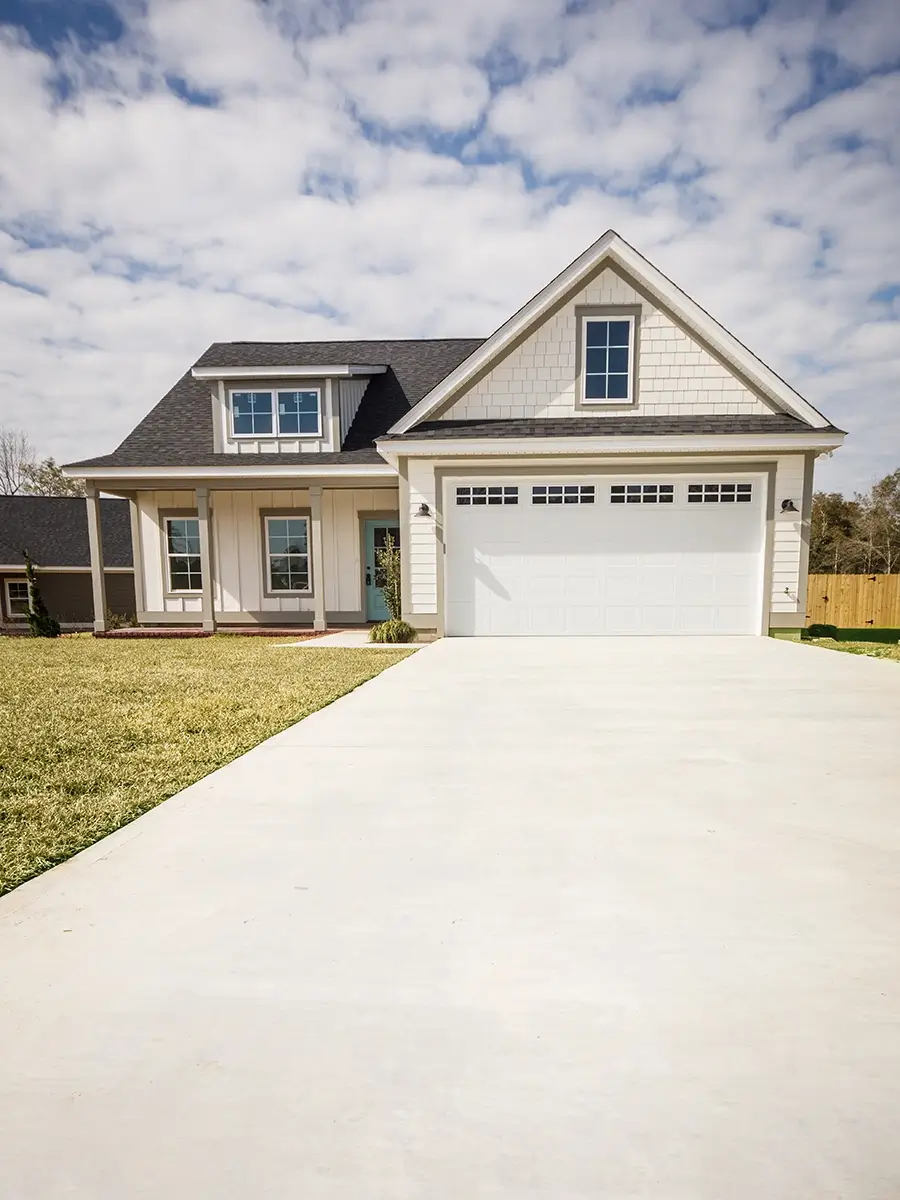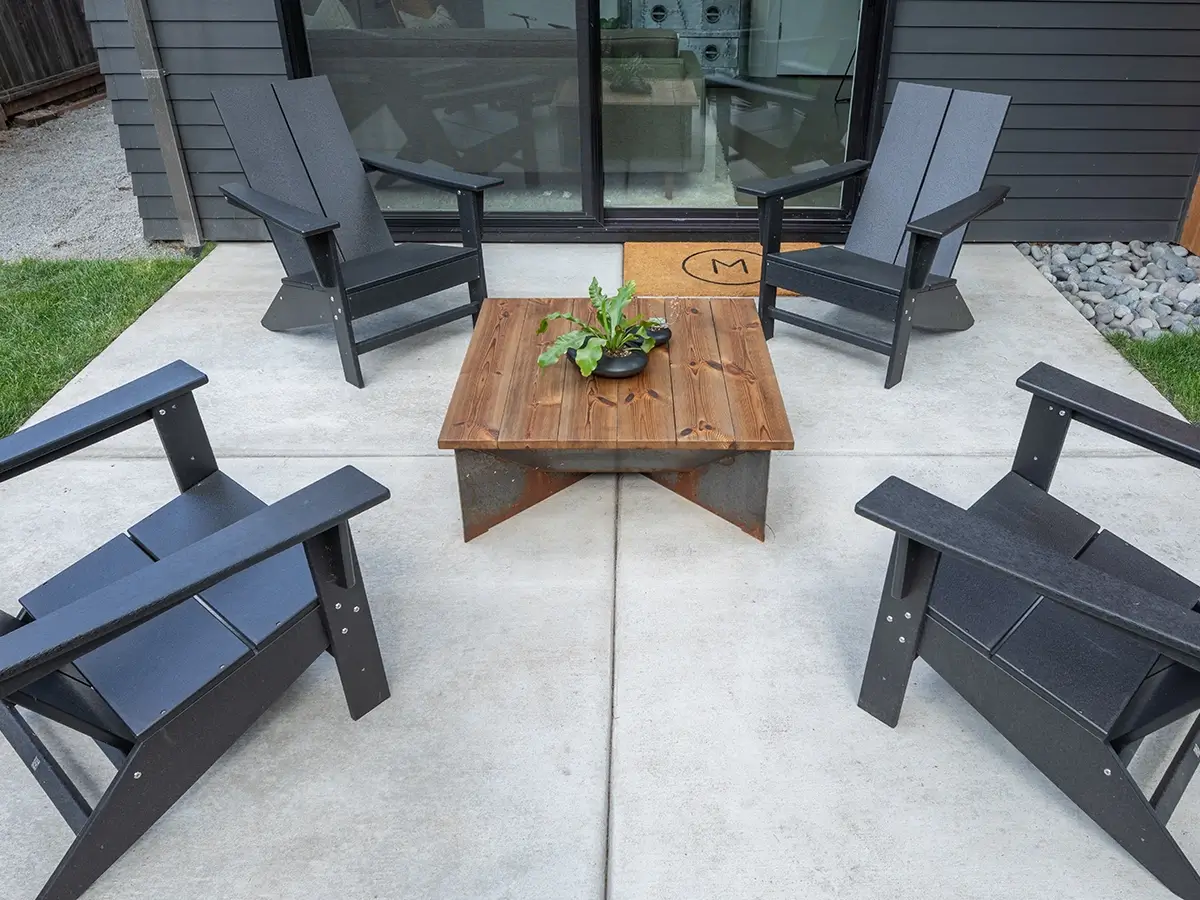 Get A FREE Estimate!
Our experienced Concrete Contractorss would be excited to come out
and provide you with a detailed FREE estimate and quote based on what you are looking for!
Atherton Stamped Concrete
Are You Searching for Elegance and Creativity in Your Residential or Commercial Space?
Look no further. We specialize in stamped concrete. We take great pleasure in turning ordinary cement surfaces into stunning works of art with decorative solutions. With decades of experience under our belts we specialize in artistic solutions to enhance the look of any space.
Our team of skilled artisans combine their craftsmanship with cutting-edge techniques and technologies to design custom stamped finishes that are both visually striking and durable. Whether it's stamped patterns that resemble natural stones or brick, acid stained or colored finishes to add depth and vibrancy, or even stamped concrete patterns that mimic wood planks; our craftsmen have all of the expertise required to bring your visions to life.
With meticulous attention to detail and a dedication to quality workmanship, we are one of the only concrete companies that ensures every project is completed to our clients' complete satisfaction. We work closely with them on personalized design consultations and expert recommendations so they can achieve their desired look and feel.
No matter if it's to revitalize an outdoor patio, upgrade a pool deck, or add artistic elements to an interior floor, restaurant flooring, industrial, or even commercial floors, we are equipped to deliver outstanding decorative solutions. Trust our expertise to transform your space into an aesthetically pleasing and welcoming atmosphere that will leave an indelible mark with visitors who visit it – give us a call now to explore how stamped concrete can unlock its full potential!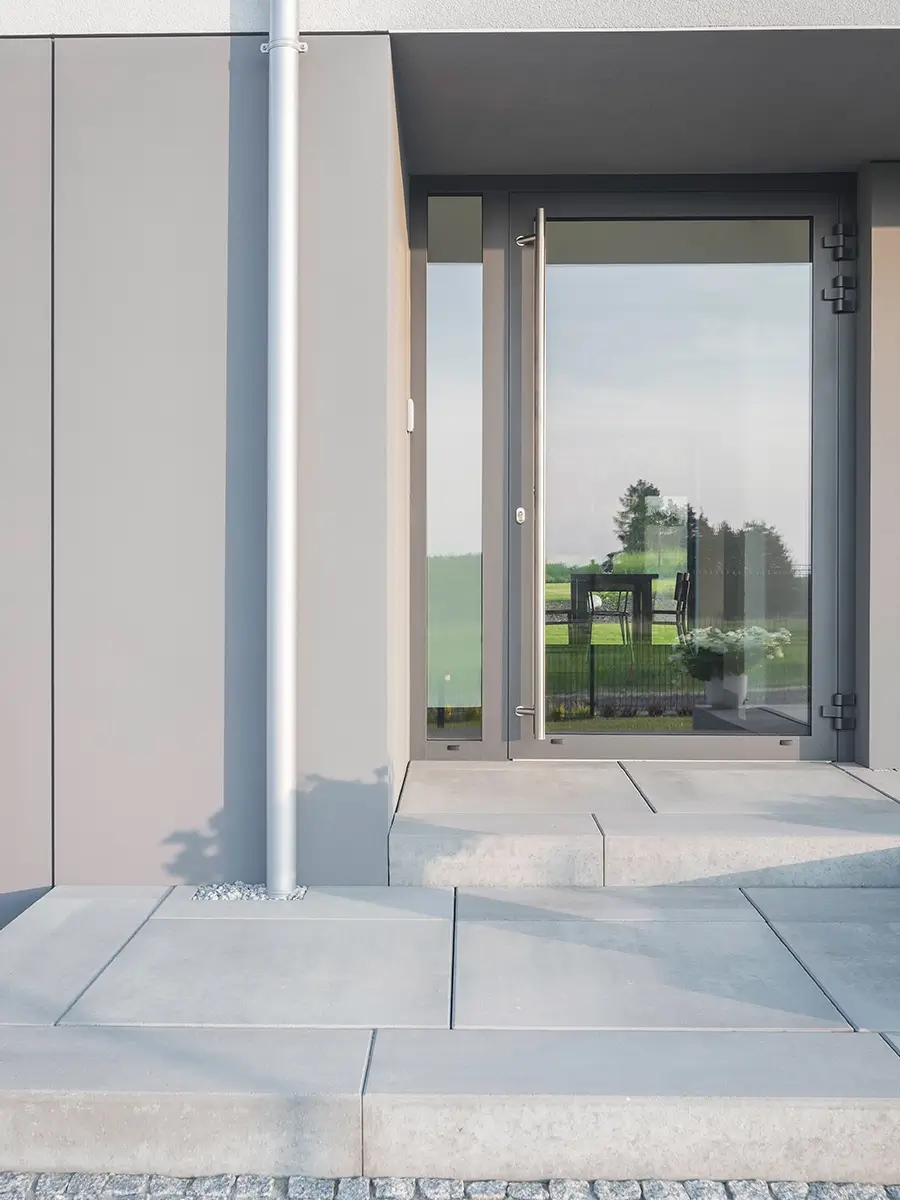 Get A FREE Quote!
Our experienced Concrete Contractorss would be excited to come out
and provide you with a detailed FREE estimate and quote based on what you are looking for!
Concrete Driveways
Add Elegance and Enhance Home Value with Professional Concrete Driveway Installation Services.
Newark Concrete Pro provides professional driveway installation services throughout Atherton and Licking County – enhance home appeal with our high quality installation services!
Your property's exterior is the first impression visitors have of it, and an important element that can drastically increase curb appeal and functionality is a well-crafted driveway. Homeowners looking for reliable and professional concrete companies to install their driveways need look no further; we will transform your property and leave a lasting impression with our expertise and commitment to quality driveway installation services.
Unparalleled Expertise:
As professional concrete contractors our highly trained and experienced professionals take great pride in installing beautiful driveways. Utilizing their knowledge of concrete materials, techniques, and the latest industry standards, they ensure your driveway will not only look great but be long-term durable as well.
Quality Materials and Craftsmanship:
We understand that investing in a concrete driveway is an important decision, which is why we only use premium grade materials to ensure optimal performance and longevity. Our craftsmen also pay meticulous attention to every detail to achieve a flawless finish that stands the test of time and weather conditions.
Customized Solutions:
Every homeowner has different desires and requirements when it comes to their driveways, which is why our concrete company takes great pride in providing tailored solutions tailored specifically for you. From traditional, exposed aggregate, stamped, or stained finishes – whether traditional, exposed aggregate, stamped or stained finishes are desired – to layout design to color selection services we are here every step of the way to help bring your visions into reality and ensure it perfectly complements the architecture of your home.
Efficiency and Timing: In our experience, construction projects can be disruptive; so our installation services aim to complete their projects efficiently with minimum interruption to you. Our team adheres to strict timelines while communicating openly about their progress throughout installation – meaning your concrete driveway will be complete within your agreed-upon timeframe!
Installing a professionally installed concrete driveway not only adds aesthetic and functional enhancement to your property, but it can also significantly increase value and functionality. Our concrete company's expertise, commitment to quality, and personalized approach ensure that every driveway installation we perform exceeds customer expectations. Reach out now and transform your property with a beautiful yet long-lasting concrete driveway from us!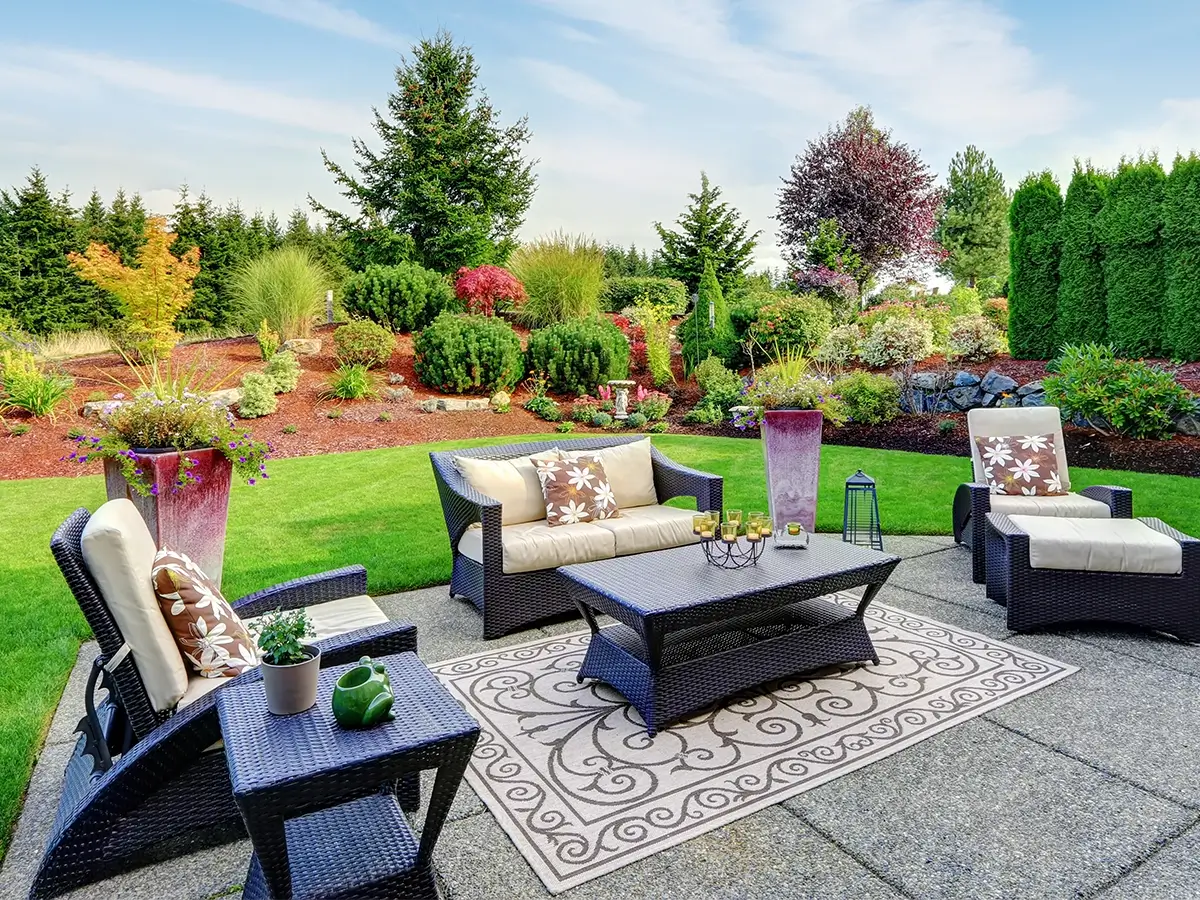 Let's Talk!
Our experienced Concrete Contractorss would be excited to come out
and provide you with a detailed FREE estimate and quote based on what you are looking for!
GET A FREE ESTIMATE
Other Concrete Services
Sidewalks
A well-designed sidewalk or walkway not only offers safe and convenient passage, but can also add elegance to your property. Our team of experts will plan and execute the installation process meticulously based on our home's specific features and landscape; then offered us various design options so we could select one which complements its architecture as well as your personal taste.
Durability is of great importance to us; we want a sidewalk that will stand the test of time and weather conditions. Our concrete professionals employed high-grade materials and techniques that will create a long-lasting surface; we are confident that your new sidewalk will retain its beauty and functionality for years to come.
Patios
Our experienced team of professionals understand the value of creating a patio that stands the test of time. We use high-grade materials and innovative techniques to ensure its long-term durability and sustainability. From initial patio design through installation, we collaborate closely with you to bring your vision alive by including elements such as decorative finishes, patterns and textures into it all.
We pride ourselves on providing superior customer service and aim to exceed your expectations. At our patio construction company, we prioritize clear communication, transparency and timeline adherence – as your outdoor space is of immense value, we aim to minimize disruption during construction while efficiently and with your satisfaction in mind.
Acid Staining
Acid stain for concrete is an innovative chemical stain designed to add vibrant hues to both new and aged concrete surfaces. When applied using either a pump-up sprayer or brush, acid stains cause a chemical reaction in concrete, creating long-term fade-resistant colors that surpass those produced by traditional paint coatings.
Acid stains are ideal for smooth, hard troweled surfaces such as retail showrooms, restaurant floors, residential/commercial spaces and other interior settings. While exterior finishes like broomed or mag finishes can also be treated with these acid stains, their color effects will differ. Special diamond tools can also be used to saw-cut patterns into concrete to add visual interest by creating tiled patterns or curves with various stained colors – perfect for interior settings!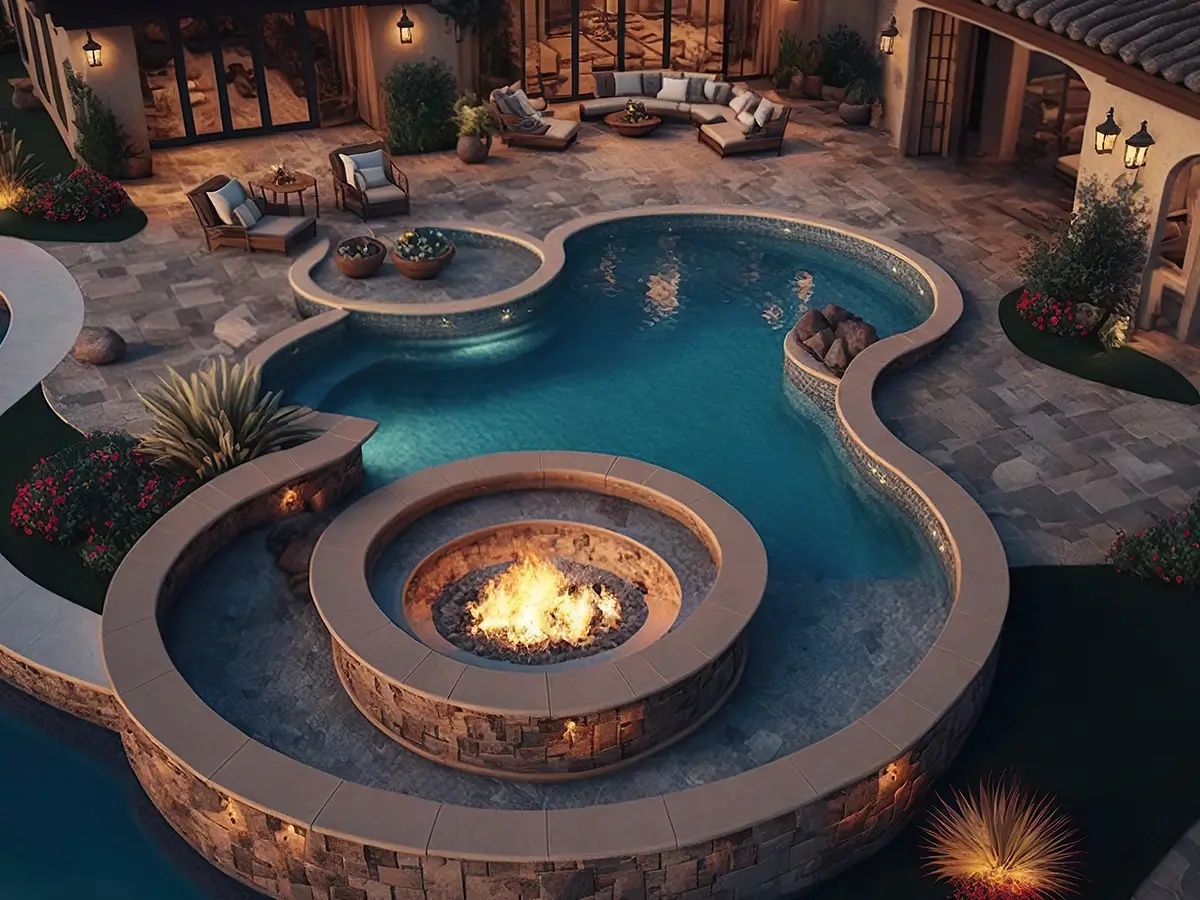 Let's Talk!
Our experienced Concrete Contractorss would be excited to come out
and provide you with a detailed FREE estimate and quote based on what you are looking for!
GET A FREE ESTIMATE
Our Service Area
We proudly serve Atherton and all of Licking County!
We keep our licenses and insurance up to date so no worries about any issues, we have you covered! We want to be your concrete contractor!
Areas Served: Newark, New Albany, Johnstown, Granville, Buckeye Lake, as well as communities like Jacksontown, Harbor Hills, Buckeye Lake, Edgewater Beach, Fleatown, Locust Grove, Hebron, Amsterdam, Fairfield Beach
We are fully committed to finishing your project and providing you with 100% satisfaction. We will give you the property you have been dreaming of!
Whether you have a small patio remodel planned or are looking to completely renovate your property, we can help!
Concrete services provided by:
Newark Concrete Pro
Serving Atherton, Ohio 43030
(740) 793-3303